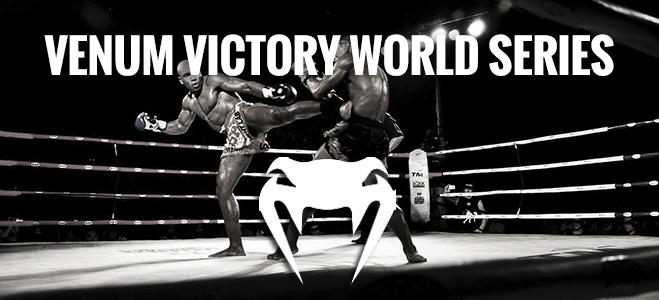 Remember the times, when Budapest and Debrecen hosted wild kickbox events, where excellent Hungarian fighters faced ruthless opponents from all around the world? Well, 
VENUM VICTORY WORLD SERIES will bring those glorious days back to Debrecen on the
22nd of August
.
We already know VENUM provides the coolest sports gears, but now, joined with promoters, they also created VENUM VICTORY WORLD SERIES: a fight sport tournament series in two weight classes. Fighters weighing less than 72.5 kgs compete in the Dragon Series, while the -95 kg contestants enter the ring in the Rhinos Series. To find out who is the best, the kickboxers must face each other in four-man tournaments in four European cities (Debrecen, Milan, Split and Paris). In December, both the Dragons and the Rhinos will crown their champion in Paris.
Venum Vicotry World Series #3 Debrecen - August 22nd 2015 -with some incredible champion: Medhi Zatout - Abdullah Mabel - Anissa Meksen - Mustafa Haida - Norbert Balog - Gabor Gorbics

Posted by Victory World Series on 2015. július 7.
The first tournament took place in Milan in April. The event had six tourney fights, one ISKA world title fight and a bout between Enriko Kehl and Giorgio Petrosyan. Fascinating, right? What makes it even more exciting is that Debrecen also joins the series with some of the toughest Hungarian contestants. Check out the fight card for the event: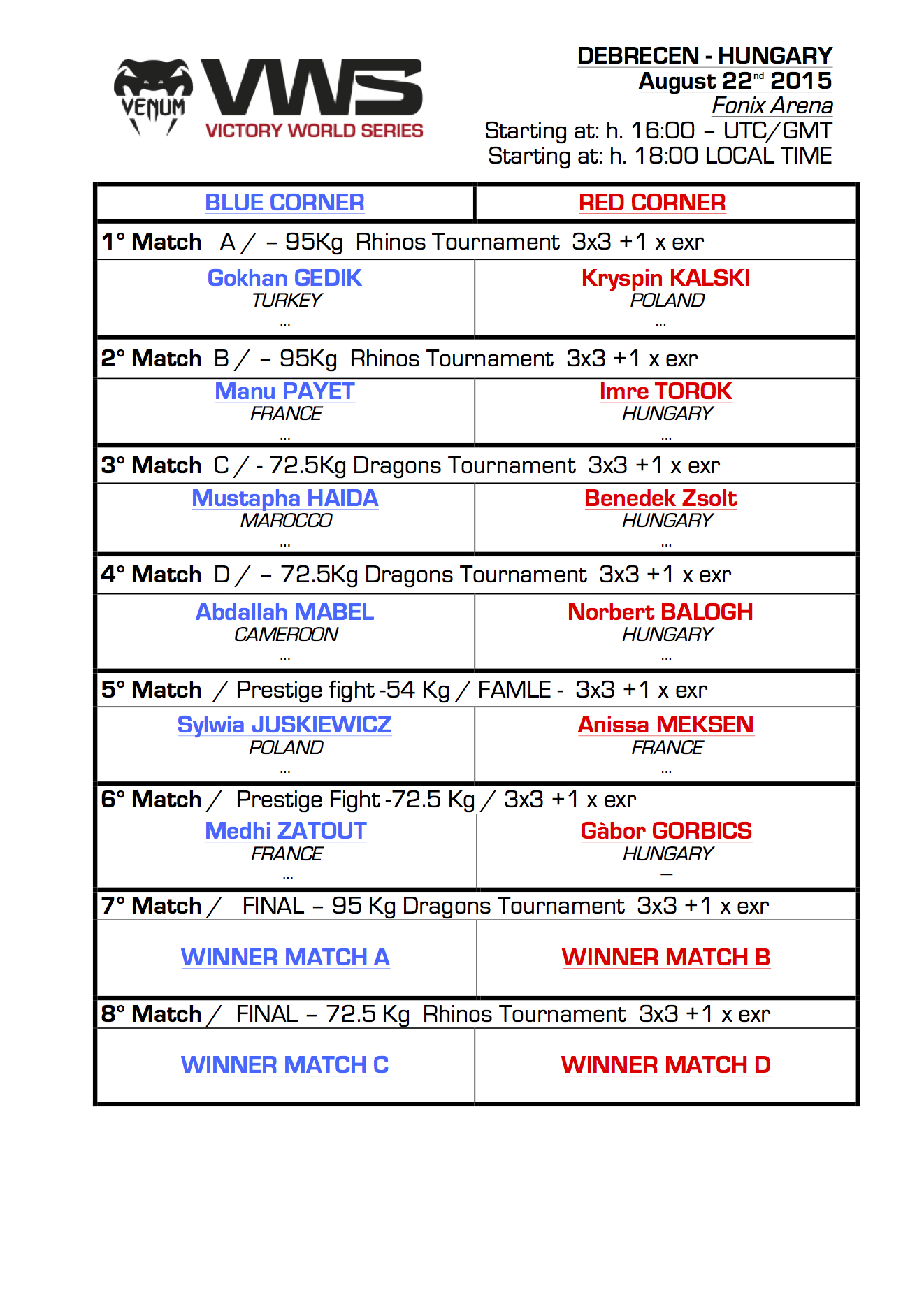 The list speaks for itself. Gábor Görbics is perhaps the best Hungarian kickboxer these days, who has lately earned numerous titles and rewards. Norbert Balogh fought international bouts in the Fight Code series and got near to the title. Zsolt Benedek is the first Hungarian kickboxer fighting in the Romanian SUPERKOMBAT series and has debuted in the organization with a fantastic win.
We can hardly await VENUM VICTORY WORLD SERIES Debrecen. We will regularly post updates as the event gets nearer as TOTALDAMAGE is the proud media partner of VVWS.  T
he 
22nd  of 
August
can't come soon enough.